"People Let Me Tell You About My Best Friend"
– Harry Nilsson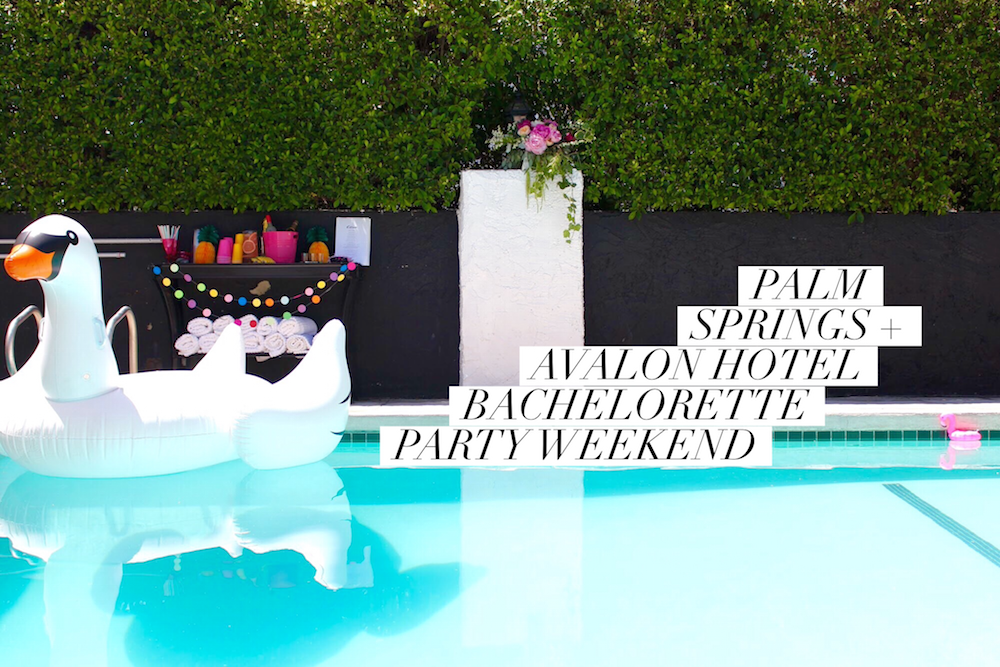 Not to brag or anything, but I've got a pretty awesome girl gang. One lady in particular has always been the yin to my yang… the Thelma to my Louise, the Rachel to my Monica – Ren to my Stimpy.  So when my bestie asked me to be her Matron of Honor, I was thrilled to say the least. Instantly I screamed with joy, and about 10 seconds later, I started planning the Bachelorette Party. I was determined to make this a memorable fling before the ring  and here's a peek as to how it all unfolded.
I'd love to say our fun weekend magically came together with the snap of my fingers, but it didn't. It took months of prep and careful consideration for what I thought the Bride wanted. Here's a handful of things I needed in order to create the ultimate Bachelorette Party.
MOH Tip: Know your gal pal. This is not the Bachelorette Party you wish you had, or plan on having. Your Bride has wants and needs for the weekend (just like she does for her wedding) so it's important to consider those expectations. Some of our best getaways in the past have been in Palm Springs lounging by the pool, sipping drinks and floating on oversized inflatables… so I knew this was her sweet spot. Once I had the "okay to go" from the group, I ran with it. I shopped around for hotels and compared resorts along with VRBO rentals, but in the back of my mind there was only one option – her dream destination, a place we've always wanted to stay, The Avalon Palm Springs (formerly the Viceroy). Everything from the pool, to the service is superb – and the breathtaking views are the icing on the cake. There's really nowhere else in Palm Springs that can even hold a candle to the Avalon. 
Envision. Shop. Accessorize.
After nailing down the location and setting up suites for our Girl Gang at The Avalon, I had a vision of the ladies arriving to an cabana oasis by the pool. I knew their drive would be long (and that the Palm Springs weather would be serving up 100+ degree temps), so a decked out cabana would be just the thing to get our group in the mood to party. Once I knew the who, what, when, where and of course the WHY- I dug deep for that inner party planner only Pinterest knew I had in me and when to town. 
We quickly themed the weekend to be "Flamingo Fun" and incorporated all things pink, bright and sparkly. Being the glitter freak that I am, everything was shiny and colorful. The table scape was littered with gifts, snacks and booze. To accompany the heat, we stocked the pool with a giant inflatable swan, that we affectionately named Kim Kardashian, and a dozen pink flamingo drink holders.
Here's how everything turned out. (Caution: Confetti Ahead!)
Bride and Groom Flamingos | Cake Stand | Bracelets | Printable Pineapple Garland | Florals | Pineapple Confetti Poppers | Bridal Party Headbands
Booze and Snacks
A Bachelorette Weekend isn't the time to run out of Champagne. Think of the number of bottles you'll need, then double it. Also, consider that when you drink you need to hydrate and eat! This may have gotten the best of us at past Bachelorette Parties but I was determined right this rookie wrongdoing. Feast your eyes on our yummy spread.
Dress The Part & Pack Accordingly
Three days of lounging by the pool, brunches, dinners and clubs can fill up that suitcase rather quickly. The goal pre-Palm Springs was to carefully scout items that I could bring for me and my friends- because if I am being honest, we all pack to share with one another (a bonafide Sisterhood of The Traveling Pants). I'm happy to report that clothing-wise we nailed it, and here's the proof in the pudding.
Wysh Boutique | La Femme Chic Consignment 
Pictures Pictures Pictures
When you love what your wearing and the friends that you've surrounded with, you find yourself taking picture after picture. So logically we had to have a photo booth. Our amazing suite had fun black and white wallpaper so we paired that with the perfect Palm Springs photo booth props from The Prop Shop by Tweedle Dee Designs!
Palm Springs Photo Booth Props
I can not even express how much fun we had this weekend. Thank you to everyone who pitched in, it was truly a team effort. Also, thank you to the Bride for picking me to plan such a  special getaway. She's always been there for me and I'd be proud to stand next to her while she marries an amazing man.
Photography by Ariana Velazquez
Hotel: The Avalon Palm Springs