My friends know me for many things, but I can confidently say they can always count me in for weekend estate sales. I've always loved the thrill of the hunt and the excitement of finding unique pieces at a fraction of their original cost. After years of mastering the art of estate sale shopping, I'm excited to share my tips and tricks for shopping, what to look for, and how to make a deal.
Here's a quick list of things I always pick up at estate sales 
Vinyl Records – Vinyl records are a popular item for estate sales because they are highly collectible and can be resold for a profit. Plus, they offer a unique listening experience that can't be replicated with digital music.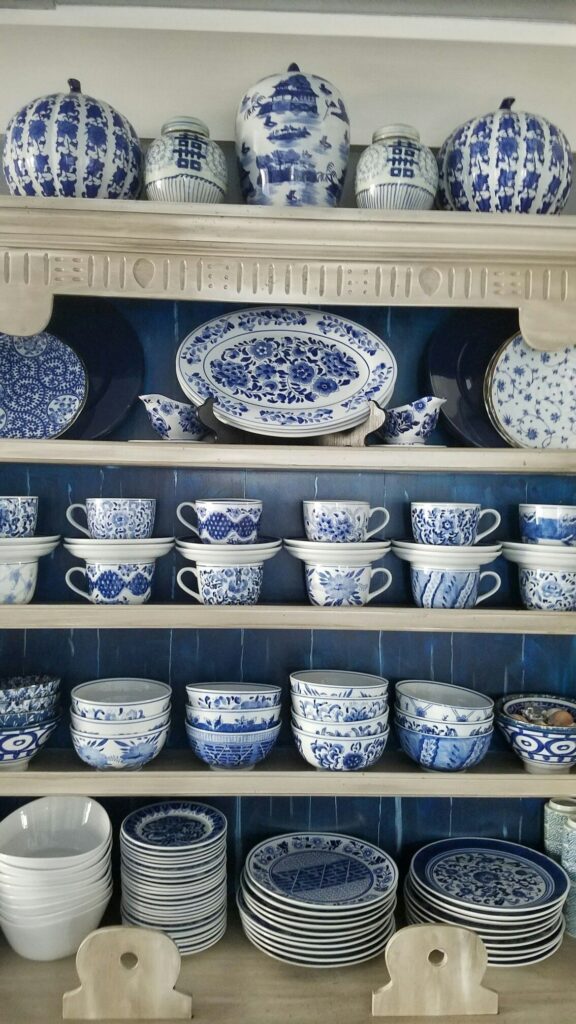 Vintage Sweaters – Brands like Pendleton and LL Bean are highly sought after by vintage clothing enthusiasts and can often be found at estate sales for a fraction of their original cost. These sweaters are not only stylish, but also made to last.
Vintage Levi's – Vintage Levi's are another popular item among vintage clothing collectors. They are durable and stylish, often with unique fades and distressing that can't be found in modern jeans.
Unique Art Pieces – Estate sales are an excellent opportunity to find unique pieces at a fraction of their original cost. These pieces can add character and personality to any room and are a great way to express your individual style.
Blue and White Vases – Blue and white vases are a classic design element that can add a touch of elegance to any room. Estate sales are a great place to find these vases at a more affordable price.
Baskets – Baskets are not only functional for storage, but they also add texture and warmth to a room. They can often be found in unique shapes and sizes at estate sales, making them an excellent find for any home decor enthusiast.
All-Clad and Le Creuset – All-Clad and Le Creuset are high-end cookware brands that can be found at estate sales for a fraction of their original cost. These pieces are durable, long-lasting, and can elevate your cooking game.
First Edition Books – First edition books are highly collectible and can often be found at estate sales for a more affordable price than buying them new. They offer a glimpse into the history and are a great addition to any book collection.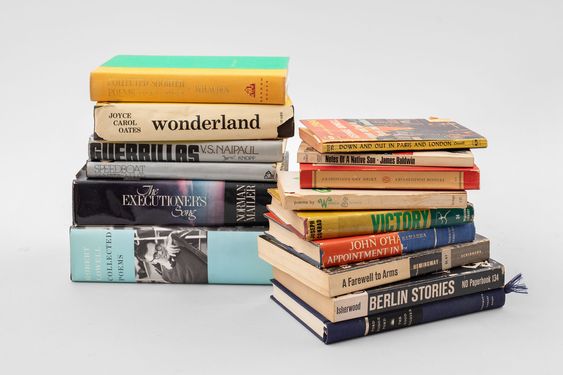 Do Your Homework
Before hitting up an estate sale, I do my homework. I research the photos online, save the items I want to snag and get an idea of how much they're worth. I like to be prepared, so I know exactly what I will buy and how much I am willing to spend. I have the app https://www.estatesales.net/, and even when traveling, I can find a good sale nearby and feed my deal-hunting addiction.
Look for Quality Pieces
Estate sales are like treasure hunts. You never know what gems you'll find, so it's essential to keep an open mind and look for quality pieces. I always watch for unique items, like vintage furniture, decorative items, and artwork. And when I find something I like, I inspect it for damage and make sure it's functional before making an offer.
Negotiate Like a Pro
When it comes to estate sales, negotiating is the name of the game. I like to consider myself a savvy negotiator, but I always keep it respectful. I'll make a fair but not insulting offer, and I'm always willing to walk away if I don't get the price I want. And if I'm interested in buying multiple items, I'm not afraid to bundle them for a better deal. Pro tip: Leave your number before you walk away. Nine times out of 10, you'll get a call if the item is still available before the sale closes. Don't be afraid to go back before the sale closes (and the items get donated). On the last day of the sale, most items are heavily discounted, so feel free to return with an offer before they are left with a house full of items they need to clear out. 
Take Your Time
Estate sales can be overwhelming, so I take my time and enjoy the experience. I'll wander through each room, chat with other shoppers, and take breaks when I need to. There's no rush, and I never feel pressured to buy something if I'm not completely sure about it.
Attend Estate Sales Regularly
I attend estate sales regularly to gain experience and knowledge. The more sales I attend, the more I learn about the market value of items, popular styles, trends, and what to look for when shopping. Plus, it's a fun way to spend a weekend morning or afternoon.
Check the Fine Print
Before purchasing, I always check the estate sale's terms and conditions. Some sales have strict rules about returns, refunds, and picking up items, so it's important to read and understand these rules before making a purchase.
Bring Your Own Bags and Boxes
The people running the estate sale might not have bags and boxes, so I always bring my own. And if I'm buying something fragile, I'll bring my own wrapping materials to keep it from getting broken in the mail.
Connect with Other Estate Sale Enthusiasts
Networking with other estate sale enthusiasts is a great way to share information and insights. I've met some of my best estate sale buddies through online forums and groups, and we always have a blast swapping stories and tips.
Estate sale shopping is a fun and exciting way to score unique finds and quality pieces. By doing your homework, looking for quality items, negotiating like a pro, taking your time, attending sales regularly, checking the fine print, bringing your own bags and boxes, and connecting with other enthusiasts, you'll be well on your way to mastering the art of estate sale shopping. Happy hunting!