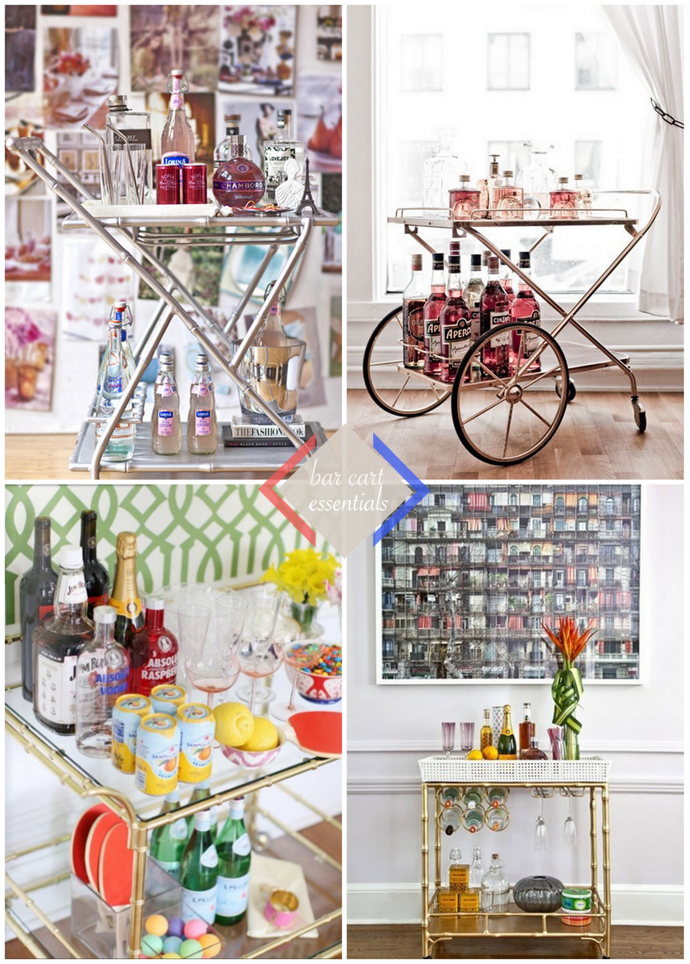 There is something really magical about the old fashion bar carts from the 60's that have made a comeback over the last several years. We have a antique wooden bar my husband's father brought back from China years ago, so I thought I'd share the staples we stock our bar with when we have guest over… let me know if I'm leaving any essential out.
Fresh flowers (usually something big and bright makes the bar feel inviting).
A decanter our favorite drink.
Variety of both alcoholic and non-alcoholic bottles, to offer different drink options.
A small bowl of ice, make sure not to overfill for when the ice melts.
At least two tumblers on top, and extra glassware of different sizes on bottom.
Festive cocktail napkins.
Small arrangement of books (I prefer vintage books, since it matches the vibe of the chart we have) to create a balance of height and variety with the other items on the cart.
Stowed away below in the cart I have a stack of small plates of appetizers we might serve, a old deck of cards, and some back up bottles of booze.