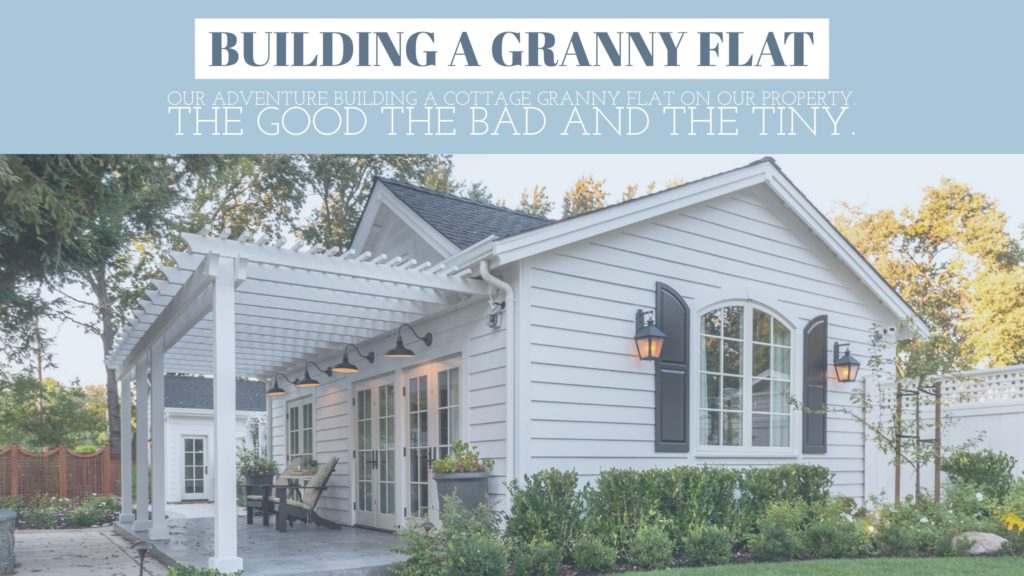 Recently, I made a change. Well, a couple of changes. I'll summarize for brevity.
1. Our family expanded with the addition of our second little one. Her name is Emmie, and she is the cutest darn kiddo you've ever seen. I would feel guilty saying that as a mother of two, but she looks identical to my first baby, so they are on equal levels of adorableness.
2. The California real estate market convinced us to sell our starter home.
3. Then it convinced us to buy a much more significant property (about 2 acres, that qualify more like a farm than anything else). It's a much slower pace as opposed to when we lived in a major city with all the track homes and Stop Lights. So, with space and land comes options and opportunities, so we decided to build a Granny Flat also know in California as an Accessory Dwelling Unit for my mom.
Why Build a Granny Flat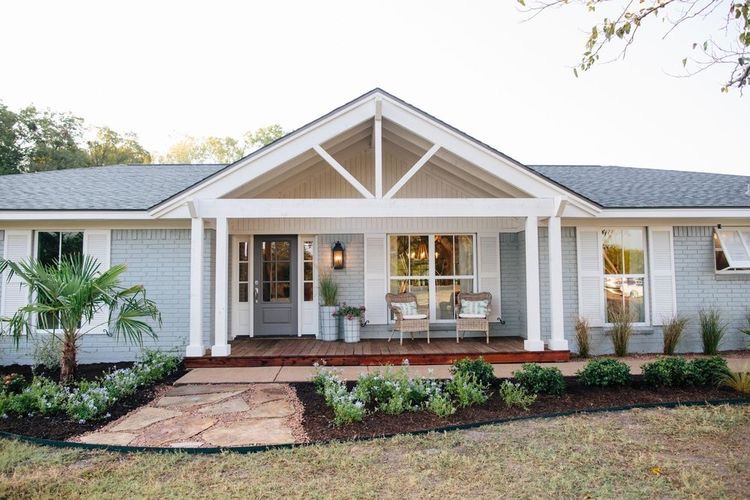 While we were searching for the perfect property, we knew we wanted an existing primary home, and we were open to spending a little bit more for a property that had a current second structure, i.e., a barn, detached garage that we could convert, or even an existing slab. The "second structure" plan was almost impossible considering our budget, a lot like finding a needle in a haystack. We ended up purchasing a move-in ready home (yes!) with 2 acres of possibility for my mom and heck, maybe some horses down the line (I can already hear my husband objecting). My mom is single and was getting ready for retirement. Having a cottage or a granny flat nearby would allow her to be flexible with her time and finances. Who wouldn't want that for their mom, right? Another plus was the way California (and most the West Coast states) have streamlined the building process for backyard cottages, granny flats, and accessory dwelling units or ADU's. New legislation addresses the housing shortage/crisis in California, making it easier for homeowners to build second dwellings for family or tenants that can become a rental property. We hope to have our farm as our forever home – and the cottage as my mom's "forever home" but if things change for her, it can an income property.
I decided to document this building process because as we were brainstorming this project, I couldn't find very many transparent "how to build a granny flat" guides. Lots of pretty pictures, yes! But guides, no. Actually, zero. So join me as I make this journey, from initial concepts to permitting and budgets, to the finishing touches. How much does it cost to build a granny flat? What are the general "dos and don'ts"? How should we budget? How should I organize my building ideas and processes? Let's do all that together, shall we?!
California Granny Flat and Accessory Dwelling Unit Guidelines
Before we even started looking at homes, we did some homework. What did we need to know before we invested time and money into a property that essentially would house my ever expanding family and my mom? Here is what you need to know about Accessory Dwelling Units before you even consider building one:
Guidelines Found Here
The unit is not intended for sale separate from the primary residence and may be rented. 65852.2(a)(1)(D)(i)
The lot is zoned for single-family or multifamily use and contains an existing, single-family dwelling. 65852.2(a)(1)(D))ii)
The accessory dwelling unit is either attached to the existing dwelling or located within the living area of the existing dwelling or detached from the existing dwelling and located on the same lot as the existing dwelling. 65852.2(a)(1)(D)(iii )
Increased floor area of an attached accessory dwelling unit does not exceed 50 percent of the existing living area, with a maximum increase in floor area of 1,200 square feet. 65852.2(a)(1)(D)(iv )
The total area of floor space for a detached accessory dwelling unit does not exceed 1,200 square feet. 65852.2(a)(1)(D)(v )
Passageways are not required in conjunction with the construction of an accessory dwelling unit. 65852.2(a)(1)(D)(vi )
Setbacks are not required for an existing garage that is converted to an accessory dwelling unit, and a setback of no more than five feet from the side and rear lot lines are not required for an accessory dwelling unit that is constructed above a garage. 65852.2(a)(1)(D)(vi i) (Local building code requirements that apply to detached dwellings are met, as appropriate. 65852.2(a)(1)(D)(vi ii)
Local health officer approval where a private sewage disposal system is being used, if required. 65852.2(a)(1)(D)(ix )
Parking requirements do not exceed one parking space per unit or per bedroom. These spaces may be provided as tandem parking on an existing driveway. 65852.2(a)(1)(D)(x )
Other requirements may apply. See Government Code Section 65852.2
Next time, we'll be doing a little bit of taste development and deciding what are some of the must-haves for our new build.