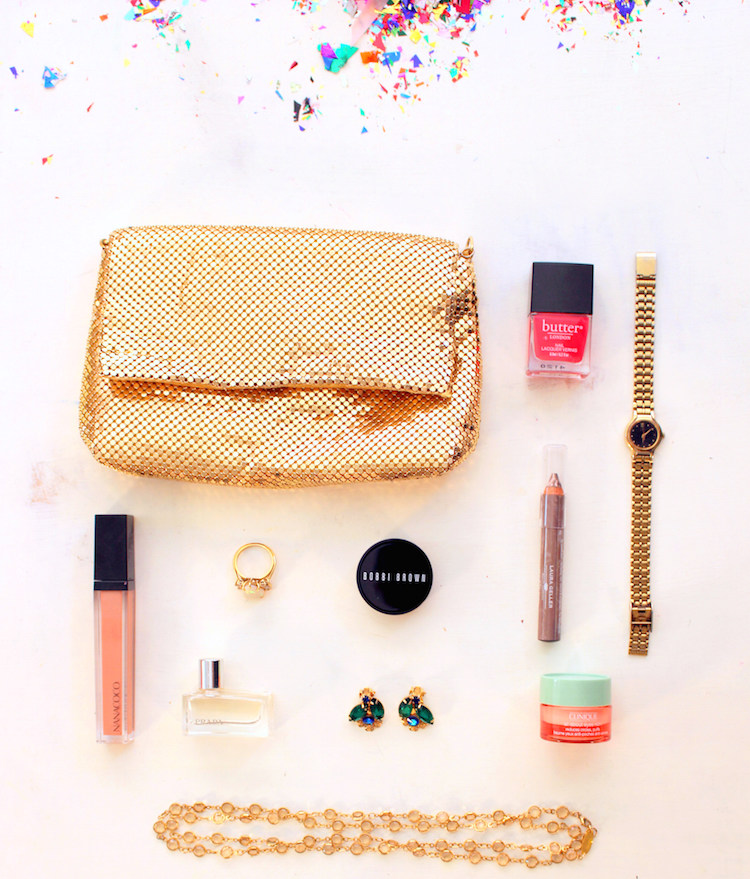 It's a rare occasion in my household (unfortunately) to get dressed up for a fancy night out. The reality of the situation is, that as mom's we seldom get opportunities to put a ball gown on, get our hair blown out, have a lady spray tan us, and for once, have someone else put your makeup on. This weekend I get to have all this done (if you don't have children yet, let me tell you, is a big freaking deal)!
For this special event, I used a bunch of vintage pieces for inspiration… meaning, I snuck into my mom's jewelry box and went a little nuts. I'm borrowing a vintage cocktail watch, her giant opal diamond ring, and tri-color earrings, and a gold sequins handbag from the 1960's (it's to die for). Other items featured in the photo above are my daily basics; Prada perfume that my MIL gave me for Christmas one year, Bobbi Brown concealer, butter nail polish, Clinique eye cream, Laura Geller marble eyes, and nanacoco lip gloss.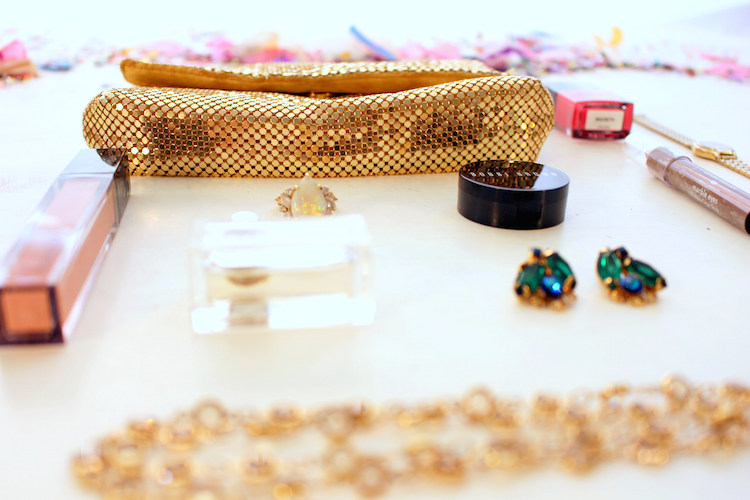 My "got-to" lately is Rent the Runway and it has been for awhile. My biggest vice is online shopping, I hate going into dressing rooms and trying a stack of clothes on, but RTR is a good alternative. I can see what other women with my body type look like in a outfit, they send it with a back up size, and worse case scenario I send the garment back! Here's the Reese dress I'll receive in the mail today, along with the perfect earrings Slate and Willow to go with my mom's opal ring! What do you think?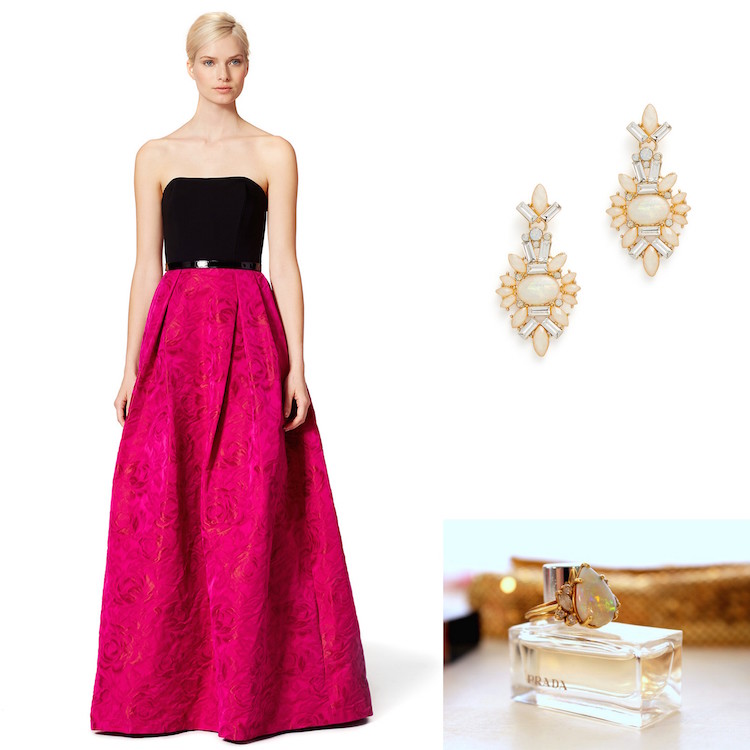 photography by Ariana Velazquez